AN EXAMINATION OF HUMAN RESOURCE MANAGEMENT PRACTICES BY JAPANESE EXPATRIATE MANAGERS AND THEIR IMPACT ON JOB SATISFACTION OF EMPLOYEES OF MATSUI (ASIA) CO., LTD.
Abstract
Thispaper explored thejob satisfaction ofemployees ofMatsui (Asia) Co., Ltd. (MAC), aforeign subsidiary ofMatsui Mfg. Co., Ltd., which employs an ethnocentric staffingpolicy. A survey was used to assess employees perceptions toward MAC's managementpolicies in general and toward Japanese expatriate managers onfour dimensions ofmanagement skill. Job satisfaction was assessed in terms ofthefour dimensions ofHerzbeœ's Motivation-Hygiene theory. Demographic attributes also were assessed. Attitudes toward MAC 's ethnocentric staffingpolicy also were explored through an open-ended question and a focus group.
Results indicated that respondents held both positive and negative attitudes toward management, but the perception that MAC has an ethnocentric staffingpolicy is more strongly associated with positive attitudes. Job satisfaction was most clearly related to theperception that work is challenging and that management isflexible.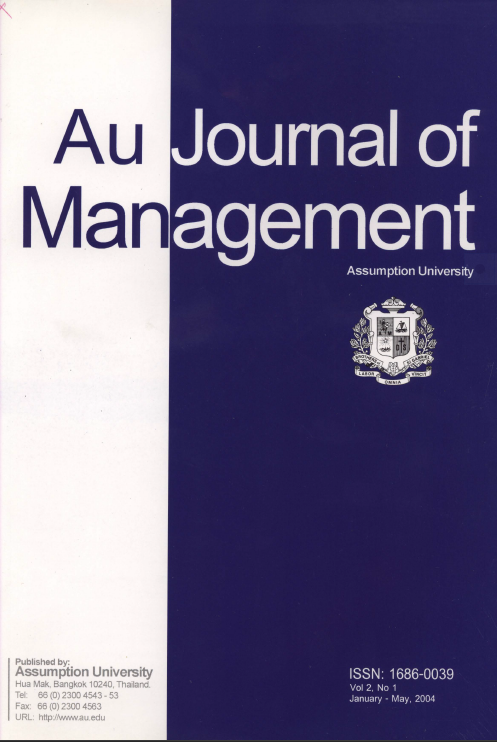 Downloads