The relationship between job satisfaction and turnover intention of Thai software programmers in Bangkok, Thailand
Keywords:
Job Satisfaction, Software Programmers, Push Factors, Pull Factors
Abstract
The main objective of this study was to investigate job satisfaction variables related to turnover intentions of software programmers employed in the IT industry in Thailand. Samples were selected from programmers working for firms in Software Park, Bangkok. Self-administered questionnaires were sent via hyperlink to 800 software programmers; 400 valid samples were used for analysis in this study.The findings showed that 3 factors, benefits, nature of work and supervision were related to turnover intention in terms of the pull factor. For the push factor, only two factors, nature of work and job conditions were associated with turnover intention. Pull factors were shown to have a stronger impact on turnover intention than push factors.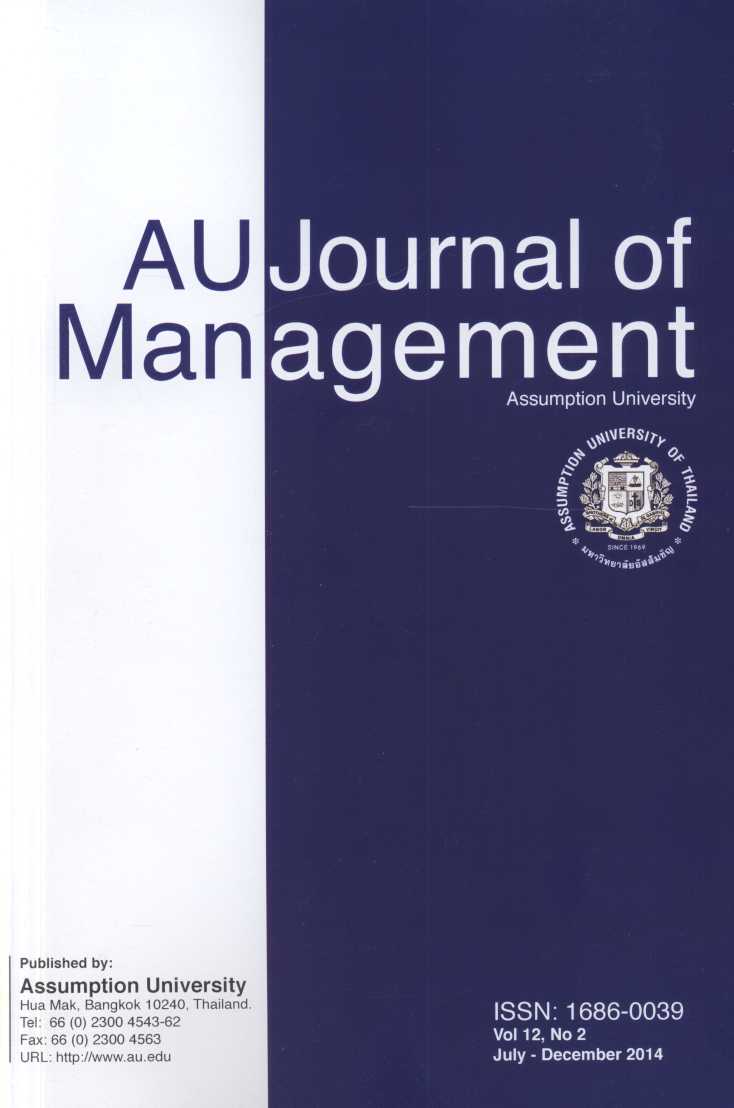 Downloads