Strategic Framework for Formulating the SMEs Promotion Plan
Keywords:
policy, evaluation, small and medium enterprises
Abstract
This research aimed to analyze small and medium enterprise (SMEs) policy in the SMEs promotion plans, evaluate the outcomes of Thai SMEs policy implementation, and propose a strategic framework for formulating the SMEs promotion plan.
The key informants in the publish sector were composed of the top and middle administrators from the Office of SMEs Promotion, the Ministry of Industry, the Ministry of Commerce, the SME has received the S<Es National Award and general SME entrepreneurs in the food industry. This qualitative research included documentary study, in-depth interviews, and focus groups. The results showed that the public sector recognized the importance of the need for development and promotion of SMEs; however, the main focus was only the manufacturing sector. The SMEs promotion policy thus could not be accomplished due to the limited budget and the lack of promotion direction, and unsystematic coordination and cooperation.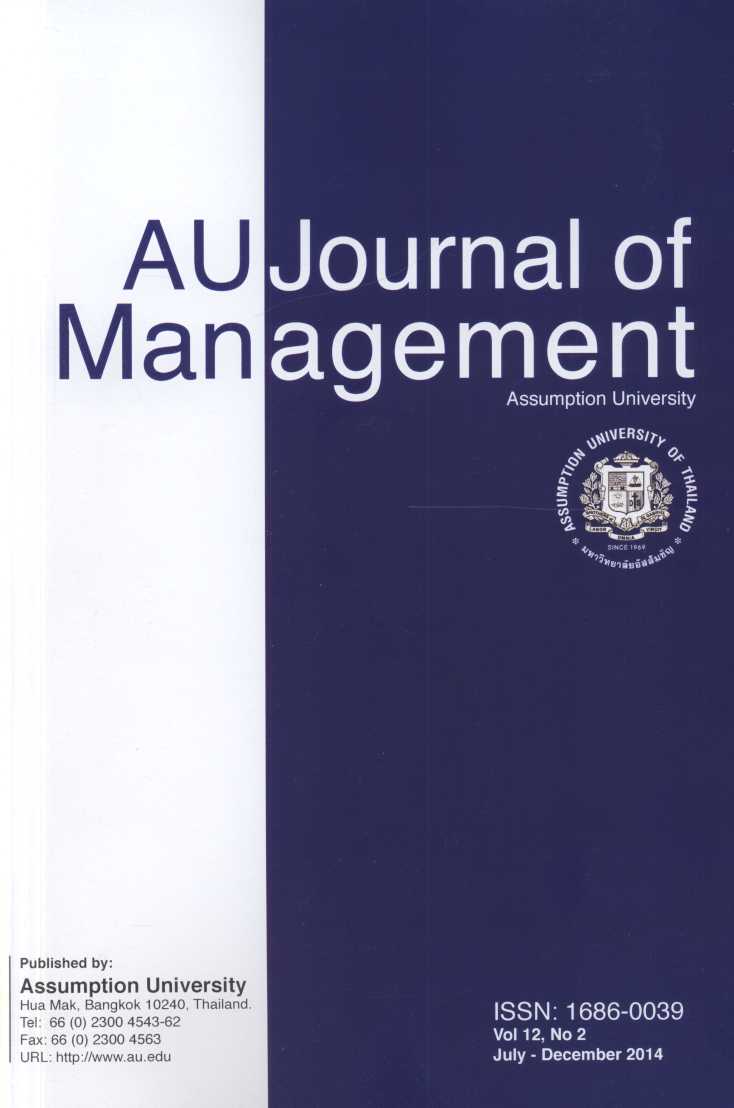 Downloads